< Back to news
Views of the Future: Predictions for the Job Market in 2017
February is fast approaching, and it's left us feeling almost nostalgic for January – almost, but not quite! But looking back at January does have its advantages. It can be useful in making predictions of how the year will go for both job seekers and companies looking to hire, in terms of vacancies, candidates, and salaries.
For now, 2017 looks to be carrying on where 2016 left off. There's a general shortage of candidates looking for roles – although those we do have are brilliant – and a disparity between desired and offered salaries, on both sides of the table. The unemployment rate is the lowest it's been since late 2011. It's now almost half of what it was at that time (8.5% then versus 4.8% now), which is a great view with which to start the year.
Focus Features
Jobs, CVs, and Applications
Casting our eyes over our own records, we've sent more candidate CVs to companies for specific jobs in the first three weeks of 2017 than the same weeks of 2016. So it seems that more jobs were set up before the Christmas break in order to have the first pick of candidates in the new year – a technique that clearly worked! We've also taken on fewer jobs (but still lots!) in the same three weeks from 2016 to 2017. This also suggests that companies and agencies who were planning to recruit got a head start in December.
Correspondingly, the number of applications from job seekers that we've received increased in the first two weeks of 2017 from 2016, and decreased again in the third week. This is likely because candidates started looking for jobs with a fresh burst of enthusiasm in the new year – something that applicants did actually tell us! – but at a rate which dropped off as the weeks have gone on. Now that we're settled into January, however, the rate of both jobs and applicants coming to us is reaching a steady flow. This bodes well for February and March.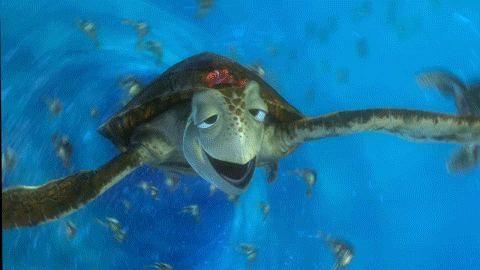 Pixar Animation Studios
Salary Discrepancies
We have so far seen a not-unsubstantial influx of job seekers relocating from London to both the Midlands and Manchester. Fantastic news for these areas! But with this comes some issue with candidate's expectations being too high. There's a general lack of understanding about the salary differences between London, the Midlands, and Manchester. There is actually a huge disparity between salaries in London compared to the other three. As an example, the median salary for a Marketing Manager in London is £36,243. The median salary for the same role is £29,978 in Manchester, £29,937 in Birmingham, and £26,250 in Nottingham. Although of course the living costs in these areas decrease more or less proportionally as well, we nonetheless see candidates who want the same (or even a higher) salary in these areas as they had in London. Clients in these locations just can't pay that much.
On the flip side, there's been an increase in clients wanting more from candidates than the offered salary can attract. Some clients, for example, are looking for a junior candidate who is able to hit the ground running. Some are simply looking for experience and skills that would normally fetch a salary of a few thousand pounds more.
20th Century Fox Television
Financial Uncertainty and Taking Your Time
Despite this discrepancy, the average marketing and PR salary has risen in 2017 from 2016, as has that of the media, digital, and creative sectors. Conversely, the number of jobs so far in 2017 in marketing, PR, media, digital, and creative, have all dropped from this time last year. (All stats correct as of 25.01.2017.)
Although the average nationwide number of jobs has dropped slightly, candidate shortage is still a headache for companies and recruiters. There has been a huge demand for and corresponding shortage of Marketing Executives, for example, which in turn has led to a salary increase for these roles. Marketers also seem to be staying in their current roles for longer than they were in 2016. A greater proportion have stayed in one job for one to three years (up over 6% from 2016) and one job for four to six years (up just under 2%).
This could be because people are less confident in the idea of changing jobs, perhaps because of the financial uncertainty that began in 2016 and is gushing through into 2017, or because there are fewer jobs out there to apply for. That said, 82.9% of marketers are looking to move jobs during the next three years, mostly into other marketing roles. It may simply be a question of companies biding their time if they can.
However, when biding your time, don't do it when you're at interview stage if you can possible help it! In 2016, we saw some clients lose candidates due to leaving too much time between first and second interviews; meanwhile, in 2017, we've had one client offer a job to a candidate after a first interview. We know that this kind of fast decision won't and can't be for everyone, but act quickly if you can!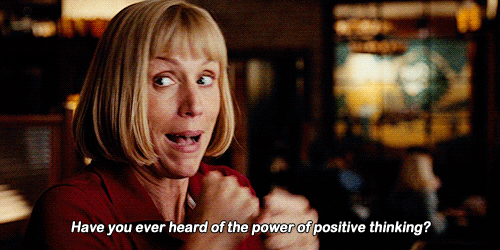 Focus Features
What's Next?
Of course, for all our speculation and predictions, what will happen in 2017 is far from certain. This uncertainty is expected to continue for at least the next six months until more is known about the likely impact of Brexit. And you never know when another global event might throw a curveball! But, for the time being, and despite the ups and downs of 2016 and 2017 so far, everything's ticking along nicely for job seekers and recruiters alike.